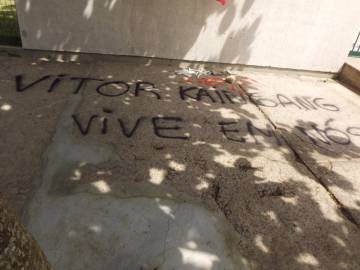 06 JAN 2016
06 de Janeiro de 2016
Por ELIANE BRUM¿Quién ha llorado por Vitor, el bebé indígena asesinado con una cuchilla metida en el cuello?Un niño de dos años fue asesinado. Un hombre le acarició el rostro. Y le metió una cuchilla en el cuello. El bebé era un indígena...
Leia mais
31 DEZ 2015
31 de Dezembro de 2015
The Indigenous Missionary Council (Conselho Indigenista Missionário), South Region, published this very Wednesday (30) a manifest letter about the murder of a two years old Kaingang child, in the Imbituba bus station in Santa Catarina, Brazil.Two...
Leia mais